Contract Compliance – How To Avoid Non-Compliance Of Your Supplier Contracts
What is Contract Compliance? It is when a party in a contract doesn't fulfil its obligations, it is considered non-compliance. An example of non-compliance is a third-party supplier failing to deliver goods or services that are specified within a contract. Non-compliance of contracts should worry you.
The reason for this is as follows. The cost of noncompliance can be high for your company. Without effective contract management, your business may be exposed to several risks, including:
Experts estimate that as many as half of C-Level executives are achieving less than 50% compliance with contracts. Considering the risks that an organization without a focus on this area faces, this is alarming.
Many supplier management teams are spread across several departments, which can lead to several common mistakes. There is a possibility you are entering into contracts with auto-renewal clauses, you may not be ensuring that your suppliers are adhering to the letter of the agreement, and you may not be negotiating the best terms for your business.
The following tips will help your team improve its contract management program, and avoid non-compliance. Applying these tips will lower your risk, save you money and improve supplier relationships.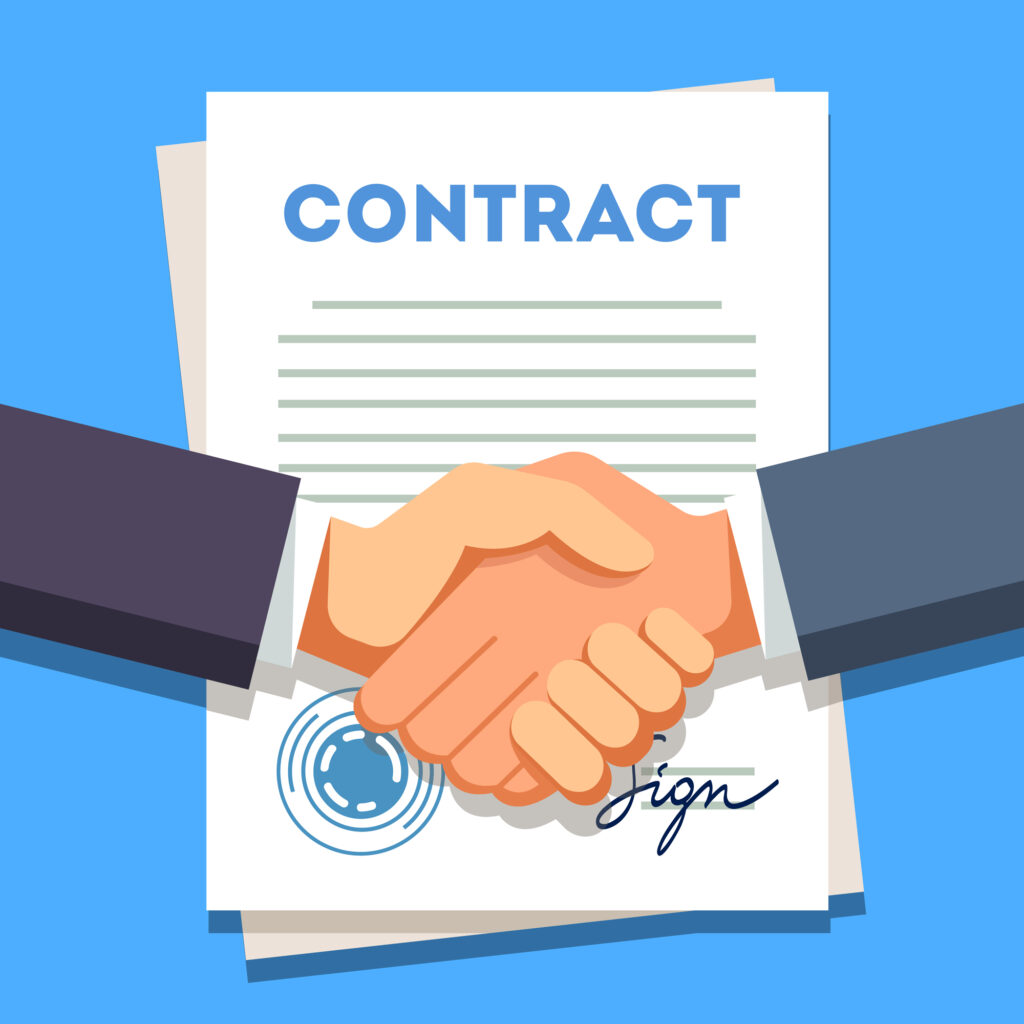 1. Avoid 'Evergreen' contracts that automatically renew to improve Contract Compliance
Having your contracts automatically renew might seem like an easy option. It may seem more convenient to let the contract renew on its own rather than renegotiating it each time.
The automatic renewal of contracts often results in companies losing money. Evergreen contracts typically require you to terminate the contract within a certain period of time before it expires. Depending on the contract, typically, the timeframe can be anywhere from 30 to 90 days.
It's crucial to give the vendor notice within that timeframe, or your organization may be obligated to renew for another term. It is for this reason that evergreen clauses in contracts should be avoided.
Wouldn't it be great if you were able to renegotiate the contract? Could you get better pricing? Could delivery times be improved? How about better payment terms? You risk limiting your flexibility when you enter into an evergreen contract.
2. Audit your contracts
Auditing your suppliers is essential to an effective contract management and supplier management programme. Similarly, your suppliers may well want to ensure that you are abiding by your contract obligations.
To create a compliance audit programme follow the steps below:
Assess the scope of the audit
To begin with, you need to determine the extent of your audit. Is there one element of the contract you are concerned with, or will you be auditing the whole document?
By determining the scope of your audit, you will avoid wasting time by knowing exactly what you need to examine. When auditing the whole document, it's important to be sure that your organisation has the resources and time for it.
Specify Objectives
You must first figure out what your audit aims to accomplish before you determine the extent of your audit. What do you hope to accomplish?
Obtaining reimbursements (from overpayments)
Fraud detection
It is extremely important to do this. Without a clear goal for the audit, you won't be able to do it as well.
Supplier Collaboration
The purpose of auditing your suppliers is to ensure that both sides are living up to their commitments.
Your vendor and you should establish a dispute resolution process that both agree on. There may be times when both parties disagree. When you have a dispute resolution process that has already been agreed upon, you will be able to resolve these disagreements in a way that preserves the relationship.
Evaluate the audit process
Identify what went well and what didn't after the audit. Did you achieve your goals? How can you improve your audits in the future?
3. Establish a standard process for Contract Compliance
A consistent contract review process is essential for maintaining contract compliance. To ensure consistency, make sure each contract is treated equally.
This process should be documented and easy to understand. It should be clear to all team members what they should do and how they should do it.
Identify the tasks each member of the team will perform. If necessary, adjust the process, but make sure everyone follows it.